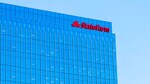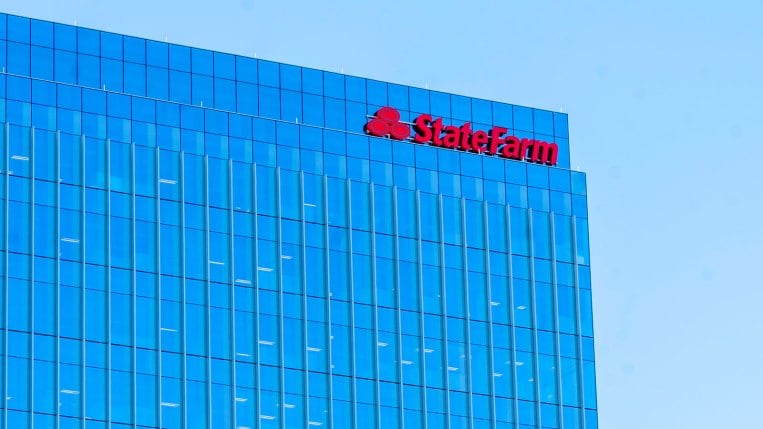 State Farm is a well-known and popular insurer with a range of auto insurance policies. According to S&P Global Market Intelligence analysis, the insurer holds a 16% share of the market based on premiums written, making State Farm the nation's largest auto insurance company.
While the size of State Farm works as an advantage for policyholders who are looking for stability and security, its policy options, costs, and customer experience vary. If you're considering State Farm auto insurance, here's what you need to know.
What Types of Car Insurance Can You Get From State Farm?
State Farm offers a range of auto insurance coverage options, including:
State Farm does not offer GAP insurance, the coverage that makes up the difference between your car's value and your car loan balance if your car gets totaled. This type of insurance can help you avoid having to make payments on a vehicle you no longer own.
Instead, State Farm offers a similar program called Payoff Protector, but it's only available and automatically included if you finance your vehicle through State Farm Bank.
What Add-On Insurance Options Does the Company Offer?
Rideshare insurance provides additional liability protection if you're a driver for Uber, Lyft, or another ridesharing company. This add-on coverage helps you if you cause an accident or someone gets injured on your property.
Coverage for other vehicles. The company offers different types of coverage you can add on, like motorcycles, boats, off-road vehicles, and motorhomes.
Roadside assistance offers towing and lockout support that you can request via the company's mobile app.
Rental car coverage so you can stay on the road even when your car is getting repaired after an accident.
Medical payments. Regardless of fault, you can add this type of coverage for additional health and funeral benefits.
RELATED STORIES: How Do Add-ons Enhance Car Insurance?
What are the Benefits of State Farm Car Insurance?
Read on to learn about the advantages of State Farm auto insurance.
Bundling. The company offers options to bundle insurance to get a better rate. Beyond vehicle insurance, State Farm provides homeowners insurance, life insurance, health insurance, business insurance, and other categories. Using one company for multiple policies is a great way to lower your car insurance costs.
Stability. State Farm is also a large national company with significant financial resources. If insured by the company, it means you don't have to worry about State Farm being unable to afford claims or not being able to support an accident in Florida if you live in Michigan.
Ranks well for satisfaction. The company also ranks about average for customer complaints and customer satisfaction. According to the J.D. Power 2021 U.S. Auto Insurance Study, the most satisfied State Farm customers live in Florida, New York, and the Northwest.
How Much Does State Farm Car Insurance Cost?
According to The Zebra, the average State Farm insurance policy costs $108 per month. However, you might get a different quote based on your age, gender, and the state where you live. Other factors, including your driving record, will also affect rates.
| | |
| --- | --- |
| Teens | $286 |
| 20s | $142 |
| 30s | $106 |
| 40s | $104 |
| 50s | $99 |
| 60s | $96 |
Source: The Zebra
State Farm offers several car insurance discounts, including the Steer Clear Program for safe drivers under age 25. Young drivers typically pay high insurance rates, but the Steer Clear Program provides savings for younger drivers with no at-fault accidents or moving violations in the past three years.
What Else Impacts Car Insurance?
Other factors can impact your car insurance quote from State Farm. Location, credit score, and driving record. Let's take a closer look.
Location
The state where you live will impact insurance costs, along with where you park your car. Living in a large city with higher crime and accident rates means car insurance costs go up, compared with smaller towns with low crime and accident rates. Living in Tornado Alley or America's Plains states can affect how insurers build your insurance quote, too.
According to The Zebra, you'll pay $64 per month on average if you live in New Hampshire but pay $228 in Michigan.
Credit Score
Your credit score also impacts your car insurance rate. According to an analysis by The Zebra, drivers in general with very poor credit scores pay 115% more on average than those with exceptional credit.
There is some good news. By improving your credit score by as little as one tier, you can lower your car insurance costs by 17%.
Insurers cannot consider credit scores for drivers seeking insurance in California, Massachusetts, Hawaii, and Michigan.
DUI
According to The Zebra, State Farm is among the cheapest options for drivers after a DUI. The average monthly premium after a DUI comes to $165.
Accidents
State Farm is one of the best car insurance companies for drivers with at-fault accidents on their driving record. According to The Zebra, the average monthly premium is $135 after such an accident.
In general, it's best for drivers to shop around for car insurance quotes before determining which plan works best.
How Satisfied Are State Farm Customers?
J.D. Power's 2021 U.S. Auto Claims Satisfaction Study ranked State Farm at 892, above the industry average of 880. The study looked at 7,345 auto insurance customers settling claims.
In another survey of just under 40,000 car insurance customers, the J.D. Power 2021 U.S. Auto Insurance Study said State Farm was among the top insurers by region in several categories and fell below average in just one.
The annual study provides an in-depth look at how car insurance companies perform nationally. J.D. Power gathered customer feedback on the following five criteria: billing process and policy information, claims, interaction, policy offerings, and price.
According to the study, here's how State Farm ranked:
Best in Category
Florida
New York
Northwest
Above Average
California
Central
New England
Southeast
Southwest
Slightly Above Average
Mid-Atlantic
North Central
Slightly Below Average
State Farm Background
When you buy insurance, you want to know that the company can pay your claim within a reasonable timeframe. Even as insurance companies are checking your credit to determine your insurability and premiums, consumers can also use credit ratings to assess their insurer's financial fitness.
State Farm received an AA from S&P Global, which is a very good rating indicating a strong financial position. This is only slightly below the top rating of AAA.
A.M. Best rates State Farm with an A++, the best rating possible indicating a superior ability to meet insurance obligations.
With headquarters in Bloomington, Illinois, State Farm started 100 years ago in 1922. The company insures more cars and homes than any other insurer in the United States.
When considering policy options, keep in mind that State Farm agents are independent contractors without a base salary. Their compensation is entirely based on sales and commission. Understanding this income model can help you be cautious of unnecessary insurance add-ons. Also, because agents aren't employees, responsiveness and customer helpfulness can vary.
Keep in mind that State Farm insurance may need to be procured a little differently. A State Farm agent is only able to sell State Farm insurance. This means that if you switch your car insurance to State Farm, you'll also be switching agents.
Related Stories on Car Insurance:
https://www.kbb.com/car-advice/state-farm-review/