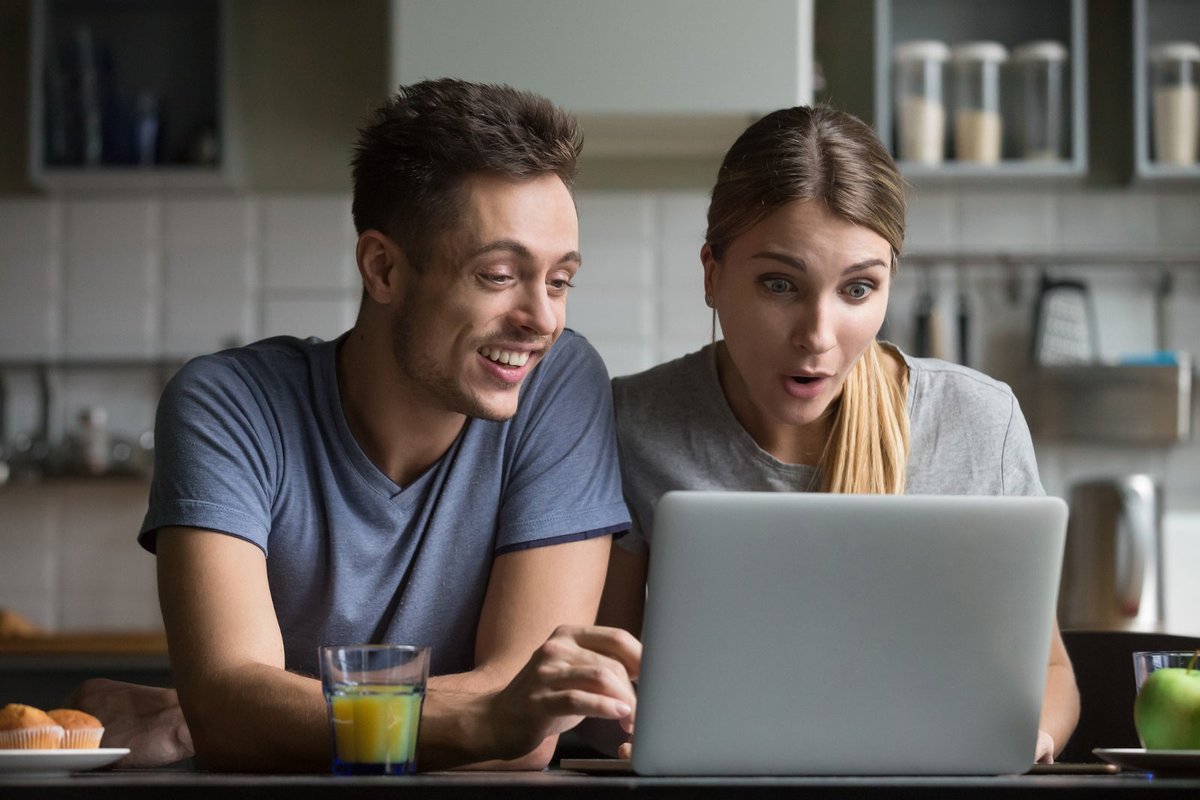 We explore four clear-cut SMB marketing strategies you should try, including local, inbound, influencer, and performance marketing. Match the right strategies to your business needs.
Let's get one thing straight before we start: Marketing is an investment. There is no investment without risk, no guaranteed results, no magical solution, that will make your business grow and generate profits without effort.
There are, however, increasingly efficient marketing channels that can be addressed without a large in-house team, and without adding costly intermediaries into the equation.
What you need is a clear strategy, the right tools to automate your operations, and the capability to measure the outcome of your investment.

Small business marketing has a shorter horizon for generating results; business owners must be more selective in their adoption of marketing channels.
Whereas large corporations are addressing all the stages of the user journey, the SMB segment of businesses targets the consideration and conversion stages of the marketing funnel. Those provide faster returns. This also means SMBs sometimes neglect building brand awareness, as it is a longer-term investment.
4 effective SMB marketing strategies to increase brand awareness and sales:
Local marketing
Inbound marketing
Influencer marketing
Performance marketing
Strategy 1: Local marketing
Local marketing is a great SMB market approach if your business is a shop or has an important local audience. It starts offline with signage, flyers, and billboards, and it continues online with local SEO and continuous publication on Google My Business, Facebook, Instagram, and Twitter.
It can even expand into the performance marketing strategy — which we explore below — by adding geo-targeted, paid media campaigns to the mix.
Strategy: Be visible to users in your local area via physical and digital media.
Automation: Set-up local SEO to be visible in directories and to prospects using search engines in your area. Automate publication to Google My Business and social media profiles to be visible to your local audience.
Measurement: Use the "store-visits" tracking features from Google and Facebook, measure daily and hourly traffic, and correlate with times of publication. Mark traffic peaks and relate them to the marketing actions that have the best effect. For paid campaigns, try to make use of vouchers, discount codes, or special offers, so you can track the effectiveness of your campaigns.
A local marketing strategy can be very effective and works both on brand awareness in your local area and on sales.
Strategy 2: Inbound marketing
Inbound marketing is one of the most effective strategies if your company has SMB customers itself. B2B companies use content marketing to be visible to their target group and use automated interactions to qualify leads.
Strategy: Create the content types that attract your audience and convert visitors into leads.
Automation: In an inbound strategy, most businesses will use an automation tool which helps track and interact with users. Customer interaction is based on lead scoring and valuable content. Once a lead is qualified, it can be passed to a salesperson.
Measurement: The customer interaction is digital and tracked by a combination of analytics tools for traffic generation, and an automation tool for the remainder of the funnel. An inbound strategy is strongly measurement-driven.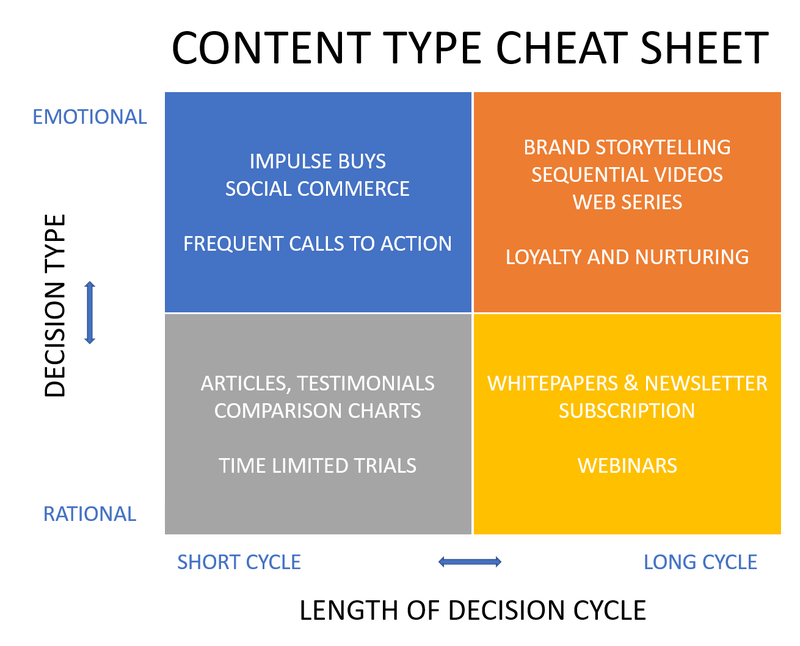 The inbound marketing strategy is mainly sales-oriented, but it also generates a spillover brand effect due to the large quantities of valuable content that are distributed.
Strategy 3: Influencer marketing
Influencer marketing has become quite popular in recent years due to the strong impact of social media on people's lives. It is by no means a new concept, though.
Influencers have long been used in B2B marketing under the name "key opinion leaders" (KOLs) and in B2C as "celebrity marketing." It uses an endorsement mechanism where influencers have the capability to carry a brand to their captive audiences and vouch for it.
Strategy: Build brand awareness and adoption via influencers with strong audience access.
Automation: Most influencer marketing doesn't require automation as it is based on unique communication events. There is, however, an approach known as "micro-influencer" marketing, where a number of smaller influencers are used to generate the desired market impact. Depending on the number of micro-influencers, some level of automation may be required.
Measurement: Influencers should be engaged into the measurement of impact as part of the partnership deal, as it is primarily their audience which is reached. Influencer data should be correlated with traffic volumes, conversion rates, and sales peaks during the promotion period.
Influencer campaigns can strongly influence SMB social media and help build more following, and more engagement. But an influencer strategy remains focused on brand awareness and may not drive many sales in the short run.
Strategy 4: Performance marketing
Most SMB advertising falls under the category of performance marketing. The notion of performance means all actions are measurable and optimized toward generating results.
For performance marketing to be successful, it is important to have a clear understanding of the target market, and to be able to measure sales reliably and in real-time.
Strategy: Use paid search, social ads, native, and programmatic advertising to drive traffic to your e-commerce site to generate sales.
Automation: A performance marketing strategy should make use of conversion tracking in combination with the automatic optimization features of the media platforms. When tracking is in place, most platforms are capable of optimizing a campaign to reach a certain target like a "Cost per acquisition" (CPA) or a certain "Return on Ad Spend" (ROAS).
Measurement: To drive your performance marketing you need a multichannel dashboard that is integrated with all the platforms you drive traffic from as well as your e-commerce platform, so you can integrate sales directly.
Performance marketing is primarily a sales-oriented SMB digital marketing strategy but it can have an impact on brand awareness, as it typically generates a lot of impressions.
More SMB marketing strategies
The digital revolution has made a vast array of digital marketing strategies available to small businesses. The four strategies we have outlined above are among the most clear-cut strategies you can adopt, but there are other techniques worth mentioning here. Let's look at a few:
Content marketing: A great foundation for most SMB marketing strategies based on creating content which resonates with your target audience.
Integrated marketing: A more advanced approach to managing multiple communication channels with the purpose of optimizing communication along the entire user journey.
Social commerce: A recent trend of activating sales directly from social media platforms.
Email marketing: An effective tool for reaching a customer base, but hardly a strategy in itself.
In the process of building your own unique marketing strategy, you might also want to take advantage of some proven marketing tips for small businesses we have collected.
Your marketing strategy needs to deliver results
Small businesses have never been faced with so many opportunities and so many challenges at the same time. Building a solid strategy is essential for succeeding in today's world.
Spend time getting it right. In terms of execution, aim to automate as many steps as possible, and always measure and evaluate the outcome of your actions. Marketing is an investment. Measure and optimize the return on that investment.
https://www.fool.com/the-ascent/small-business/marketing-automation/articles/smb-marketing/