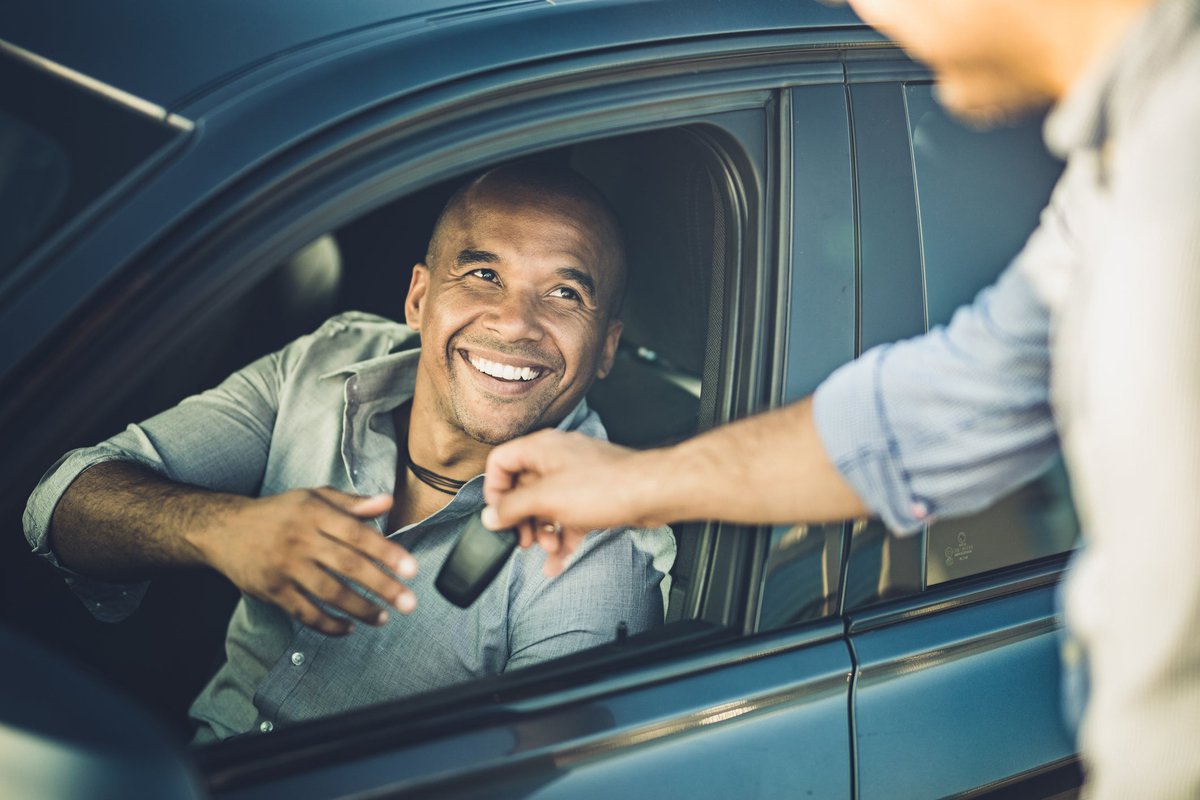 These blunders could lead you to a poor decision.
---
Key points
You may decide to purchase a new car rather than a used one to avoid hidden problems.
It's important to spend mindfully on a new vehicle, make sure the car is the right fit for you, and think about financing and insurance before diving in.
---
Maybe you've been driving the same clunker of a car for the past five years and you've decided it's time to upgrade. Or maybe your current car needs so many repairs that it's not worth sinking money into it given its age.
There are plenty of reasons to land in a scenario where you're in the market for a new car. And while you don't need to limit yourself to a new car, you may prefer to go that route rather than buy a used vehicle.
Even though you can research a used car and have it inspected before you buy it, you may not get the same guarantee — and warranty — as you would with a new car. The extra money you'll pay for a new car may be worth it to you, despite the fact new cars lose value the moment you drive off with them.
But if you're going to buy a new car, you'll want to do so carefully. That means avoiding these four common mistakes.
1. Buying the highest-end model available
You may have your eyes on a certain vehicle you think will suit your needs well. But that doesn't mean you need its highest-end version.
Vehicles are often made available at different pricing tiers based on the features and upgrades they come with. And when you go to buy a car, you'll often get upsold on added features you don't really need.
Do your best to spend judiciously on a new vehicle. If you load up on added features, you might get stuck with a higher car payment than what you can easily afford. Even if you can swing a higher car payment, you may want to reserve that money for other things, like your remaining bills, travel, or your savings account.
2. Skipping the test drive
You may find a vehicle that seems to check off all the right boxes for you. But just as you normally wouldn't buy a home without seeing it in person, you shouldn't buy a car until you've had an opportunity to take it for a spin too.
Doing a test drive is the best way to know if a vehicle really meets your needs (and those of your family, if applicable). If you skip the test drive, you could end up with a car whose features are confusing, or one that's just not as comfortable to navigate as you may have expected.
3. Not checking your credit score before applying for an auto loan
Many people can't buy a new car outright. Rather, they finance their cars by taking out an auto loan. But before you go that route, it's important to check your credit score. If it's not in great shape, you could get stuck with a higher interest rate on your loan, making it more expensive.
In fact, if you don't have a pressing need for a new car and your credit score could use some work, then it pays to hold off on buying and work on raising that number. You may end up paying off your car over the course of several years, and spending less on auto loan interest is clearly preferable to spending more.
4. Forgetting that a more expensive car could mean costlier auto insurance
The more money you spend on a car, the more it might cost to insure it. Before you stretch your budget to purchase the vehicle you're thinking of buying, do some research to see what your auto insurance premiums might look like if you were to own it. If those premiums are too high to fit into your budget, then it may be time to look at different options.
Buying a new car is a big decision. Avoid these four mistakes so you don't wind up regretting yours after the fact.
Ensure you are selecting the right car insurance coverage
Auto insurance is something that most people don't think about very frequently. While there are several factors that drive people to look to change auto insurance carriers, it is important to educate yourself in order to ensure you select the right coverage for you. The right coverage means not paying for coverage you don't need and not foregoing coverage that would make sense for your personal situation. While price is a major factor, we also consider other factors such as customer service and the claims process when choosing what we think are the best auto insurance providers.
https://www.fool.com/the-ascent/insurance/auto/articles/4-mistakes-to-avoid-when-buying-a-new-car/